In the military, MREs stand for meals ready to eat. These meal packs are given to soldiers out in the field for fuel during intense service situations. MREs have also been distributed to civilians during natural disasters. We built upon that concept and offer to you a convenient on-the-go no prep meals-ready-to-eat packed full of healthy food choices with delicious flavors that will replenish your well-being when you need it the most. Army MREsTM contains real whole food sources allowing for easy digestion including beef, salmon, egg, chicken and plant-based proteins including the healthy benefits of 100% daily-recommended vital vitamins and minerals.
We applied our proprietary technology inspired by the space program, to create Army MREsTM from the best possible whole food sources and proteins to be available in the smallest volume possible to provide your body with the most lightweight fuel possible. Army MREsTM supports energy, optimize muscle endurance, and promote muscle building. It also helps to refuel post-workout, control weight, reduce cravings, fight to bloat, generate calm, and help you focus. With Army MREsTM, you will be given the fuel you need to supercharge, restore, repair, renew, and rebuild your mind, body, and soul after hour-long services.
BE THE BEST YOU CAN BE WITH ARMY MREsTM
! INGREDIENTS: Whole Food Protein (Beef Protein Isolate, Salmon Protein, Chicken Protein, Egg Albumin, Brown Rice Protein), Natural And Artificial Flavors, Red Russet Cocoa, Milk Creamer (For Texture), Cellulose Gum, Coconut Water Powder, Medium Chain Triglyceride (MTC) Oil Powder, Maltodextrin, Salt, Sucralose, Acesulfame-k.
CONTAINS: Egg, Fish (salmon), Tree Nuts (coconut), and Milk.
DIRECTIONS
Take one bullet every hour for up to twelve hours daily. You may also consume 2-3 bullets up to 4 times daily.
LIVING WELL START WITH EATING WELL!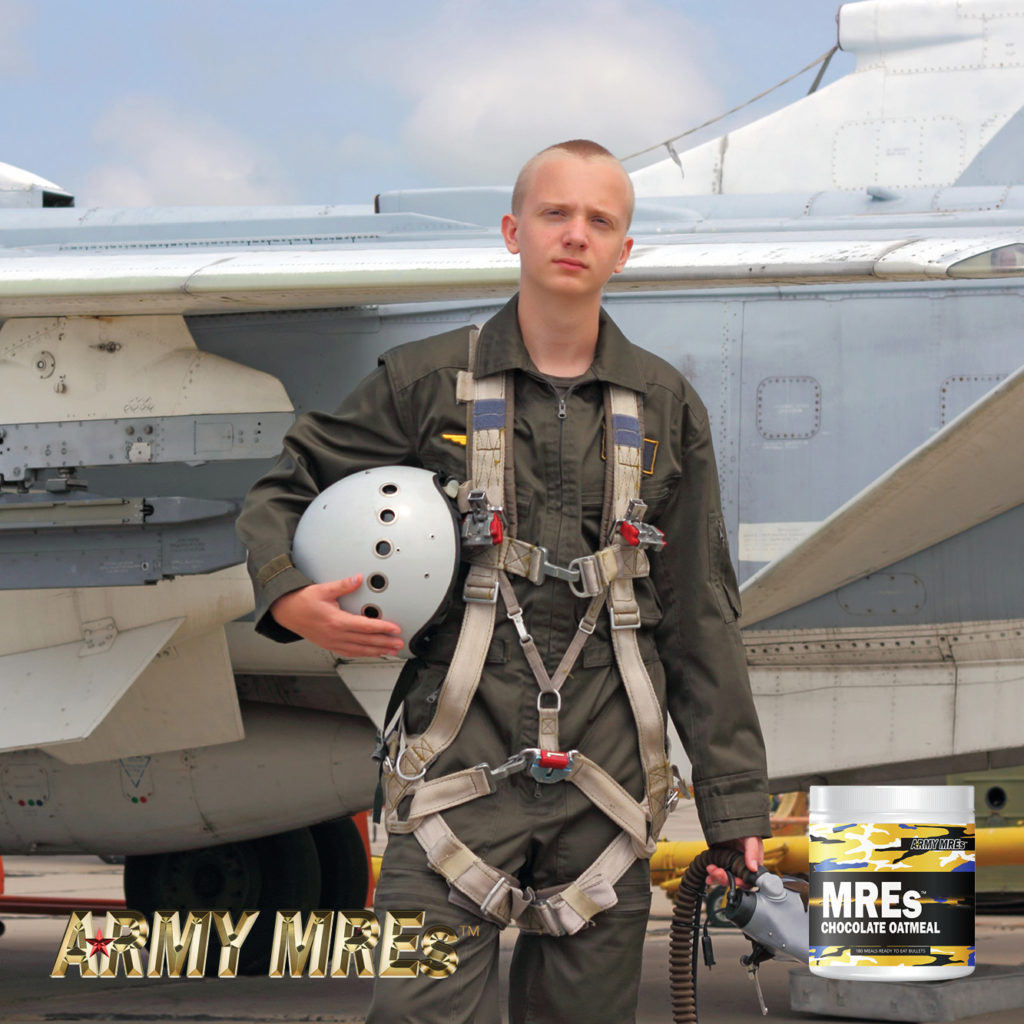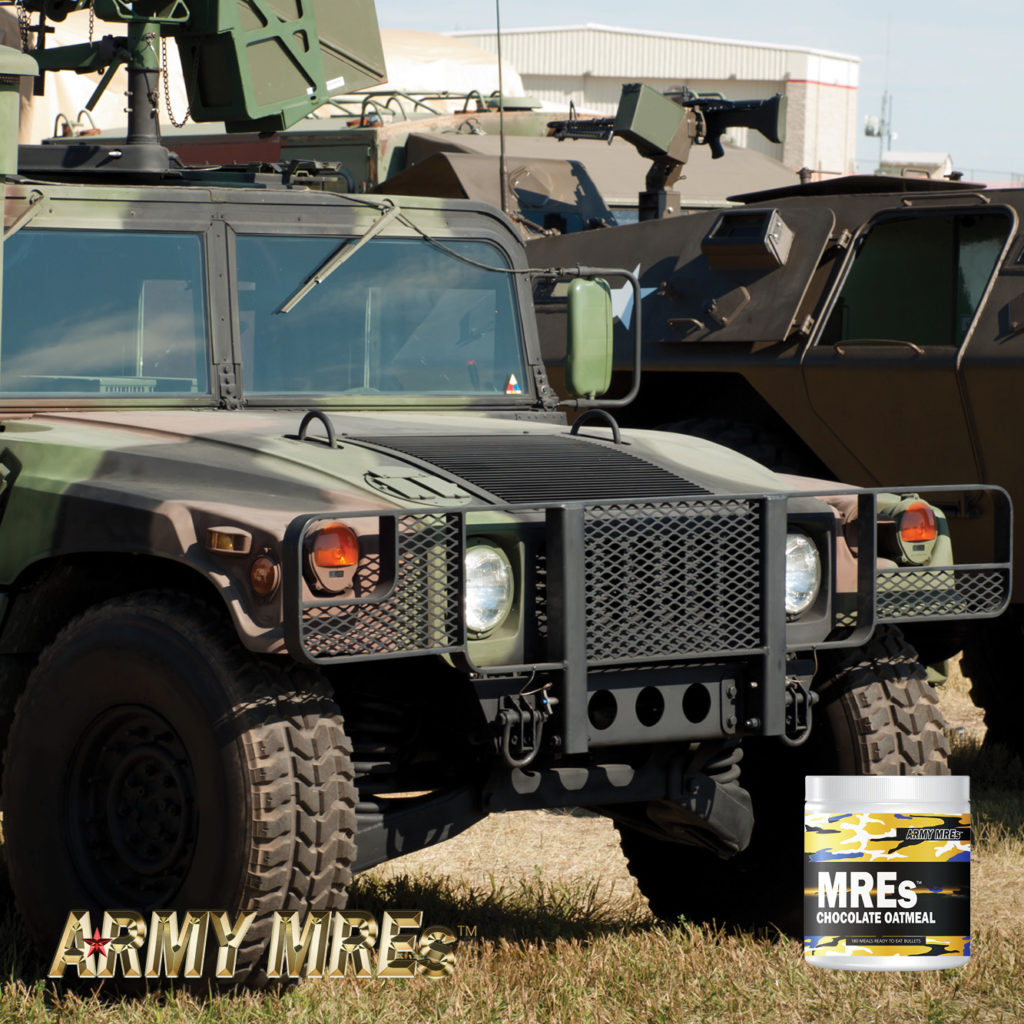 BOOST PHYSICAL
PERFORMANCE